Struggling With A Large Repair Bill? Let us Help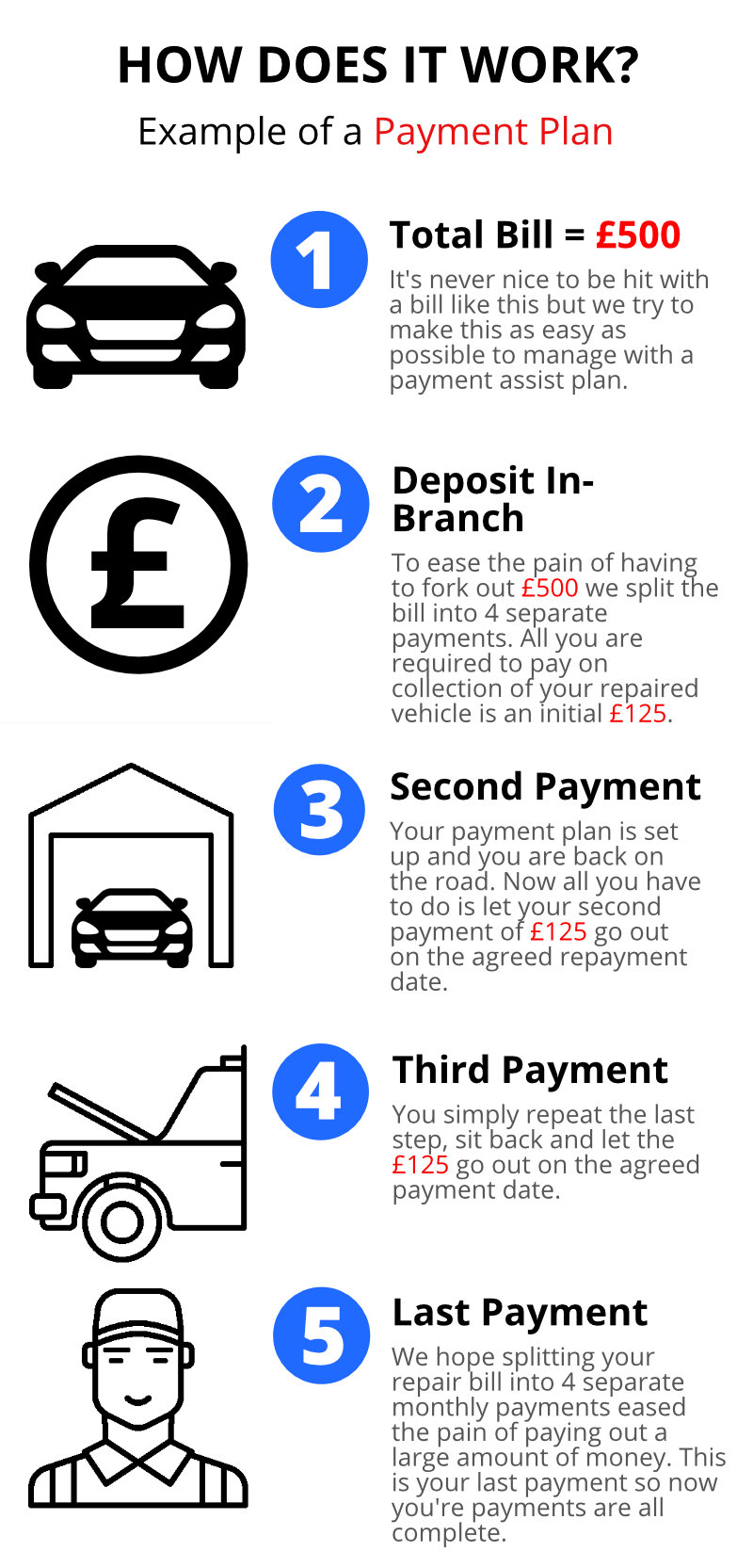 Spread your payment over 4 equal instalments fee and interest free with Payment Assist
Looking for a pay monthly option for work carried out on your vehicle? Our interest free and fee free credit scheme can help you budget for those unexpected costs or large repair bill. Spend between £200 and £1,000 and the cost can be spread equally over 4 months.
How it works (in 3 simple steps)
Your vehicle requires repairs or product replacements costing over £200
You pay 25% of the bill in-centre on your debit card
Oil and dye added system
Three further equal payments will be taken monthly from your debit card
HOW TO APPLY FOR INTEREST FREE CREDIT
There are no lengthy forms to be completed, so as long as you have a UK-registered debit card with sufficient funds to cover the 25% initial deposit, you can take advantage of the scheme, speak to our staff to find out more. 98% acceptance rate and includes a soft credit check.
Please note: This interest free credit scheme applies only to in branch purchases. Finance supplied by 3rd party, not Birch Service Centre Ltd. Terms and Conditions apply.